Hey, Portland audiophiles! I'm going to be on Lisa Morrison's radio show this afternoon talking about the 33 Beers books. The show, "Beer O'Clock" airs on KXL 750 (AM) from 3-4 PM every Saturday. If you're not within radio distance of PDX and would like to hear what I sound like on the radio through an iPhone, you can download the podcast next Monday from the station's website.
In other 33 Beers news, I restocked both Belmont Station and Saraveza last night, so be sure to stop by after you hear my colorful, rambling origin story on the radio. Bailey's Taproom is also stocking the books and represents our flagship downtown location.
And of course, you can also purchase the booklets online if you're outside PDX but inside the USA. I'll guarantee pre-Christmas arrival for any books ordered online before 11 PM Pacific time on Sunday, December 20th.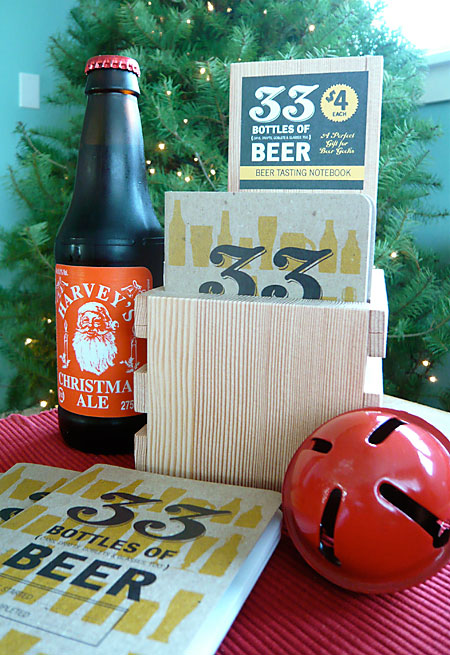 Still not sure about the books? Here's some unbiased reviews from some of my favorite bloggers: