Oops! Forgot you were on the hook for a side dish tomorrow, did you? Got an hour? Then you've got beer bread to bring to Thanksgiving.
This recipe is for my signature version, a savory sage-cheddar-bacon beer bread, but you can pretty much freestyle this one, omitting any or all of the modifiers, and adding your own special blend. I've made it with pepper jack and jalapeno bits, which also worked. I am planning a sweet stout raspberry version sometime, too …
1. Set your oven to 375.
2. Fry up some bacon. Homemade bacon is best. Oscar Mayer bacon barely deserves "bad." None is worst.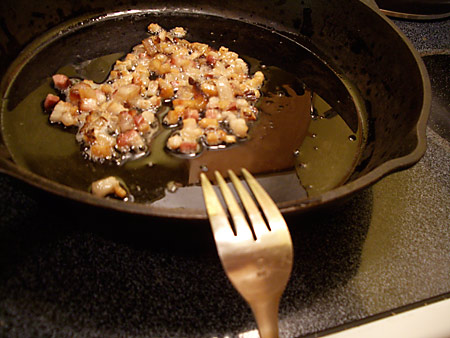 3. Measure 3 cups flour and dump it in a bowl. Add a tablespoon each of baking powder and sugar. And a teaspoon of salt. These three are all pretty key, so don't skip. Well, maybe you could skip the sugar. Or the salt.
4. Add the cooked bacon bits and some chopped up sage. How much? Some. You're in a hurry, remember? And this isn't exactly Le Cordon Bleu.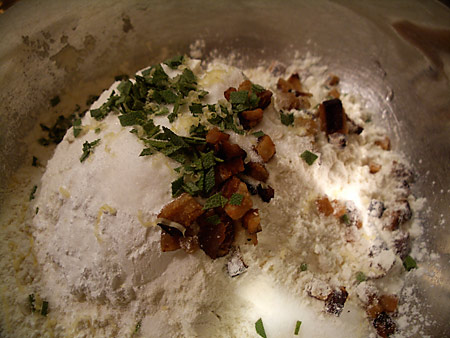 5. Add some shredded cheddar. I went with extra-sharp Tillamook Cheddar. I also did it with some Huntsman a few weeks ago, which was also delicious. Anything but Kraft singles is going to be good, I'm thinking.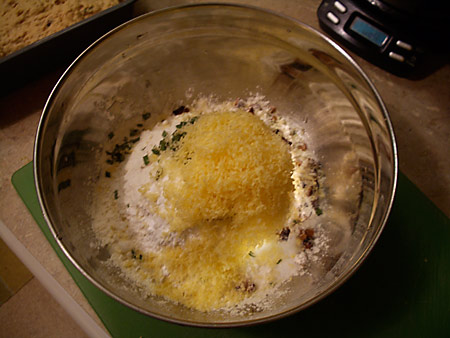 6. Add a 12 oz. bottle of beer. I'm using Jubel Ale here, due to its malty deliciousness. I've tried IPA, but the hops get pretty bitter when cooked, so I'd go with Ambers/Reds/Stouts/Pales … Just remember that whatever you've got is going to be a hell of a lot better than a 6-pack of 7-11 taquitos, so don't get stressed out now. Pour like the wind.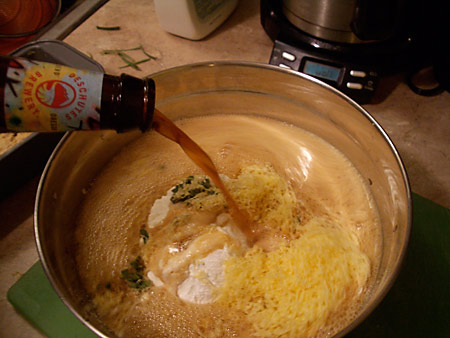 7. Mix it all up, and throw it in a greased bread pan. Don't have one? How about a muffin tin? Empty soup can? Improvise, and bake for 50 minutes. Because I am an overachiever, I made two loaves. If you are Jesus, and you are reading this, you are going to want to multiply the ingredients list by about 5,000. If you are Santa, and you are reading this, I would like a meat slicer for Christmas. If you are Abraham Lincoln, and you are reading this, holy f-ing shit.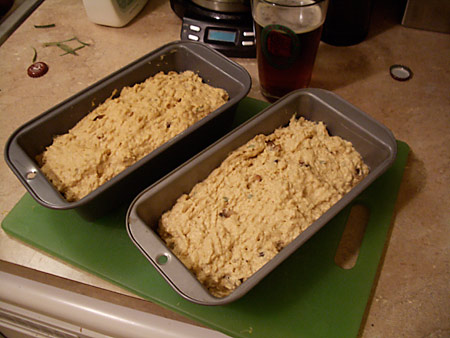 8. After 50 minutes, pull out the bread to cool. Do not cut into it until you get it to your host's house. Unless you are really skillful with the knife, and then you can cut a piece out of the middle and push the two ends together on a plate. No one will ever know. 'Cause this bread is gooooooood.