Met quite a few friends for some pre-Independence Day beer and food at the Concordia Ale House. As usual, the food was great and the beer selection was impressive. I started the evening with a a Messiah Bold from He'Brew. This is a really well balanced and full bodied beer and a great way to start the evening without blowing out my tastebuds on some of the highly hopped beers I knew I'd be pursuing later.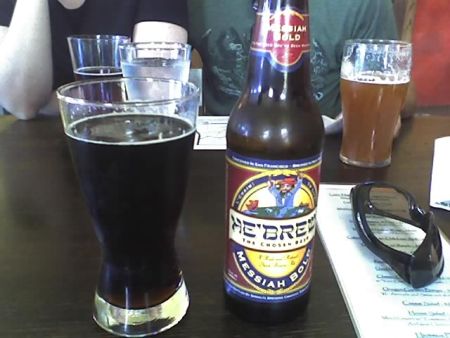 Here's the great news, after ordering, the bartender told me the guys from He'Brew are going to be at Concordia next Thursday, July 12 at 6 p.m. for a meet the brewer event prior to the International Beer Fest. And they'll be bringing a keg of the Messiah Bold with them. I'm sure the BS Brewing guys will be there as well, so stop in and check out some well-made He'Brew beer and meet the guys who made it.
Anyways, here was the real reason I went to Concordia…. I can't get enough of Moylan's Hopsickle. This is always one amazing beer. It's incredibly drinkable and tasty while being 9.2% and extremely hop forward.