Here's the new, cleaned up Fart Duckers logo I have been working on for … mmm … the last 3 years. Better late than never, right? I still need to add "Portland, Oregon" and the "Taste the Wind" phrase to it, and then I'll call it done.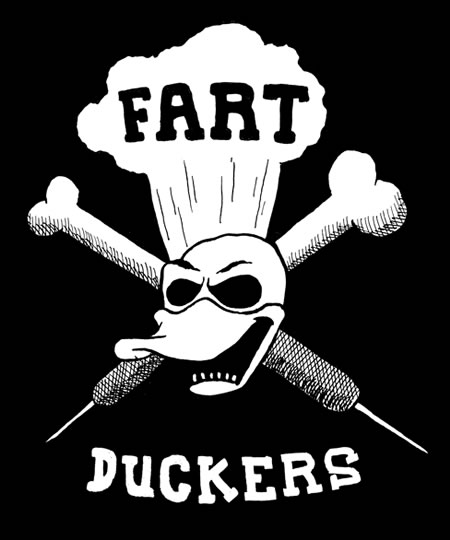 Here's how the logo looks on the "Black and White Classic" bowling shirt from BowlingShirt.com, a PADA sponsor. The shirts are $37.95 each and stitching can be added above the pocket for an additional 4.95. I think this could be an option on a person-by-person basis; if you want your name on there, it's $5 extra.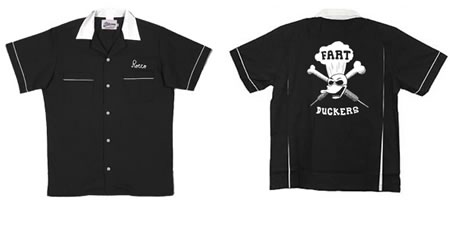 Here's another option from the same company, the "White and Black Retro" bowler. This is also $37.95 and can also be customized with your name embroidered if you so desire.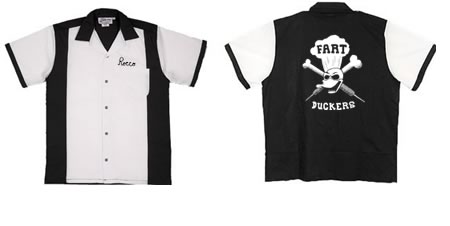 As a final option, we could also go with simple black t-shirts, which are much cheaper (about $14 each), but I want to hear what the rest of the team thinks. Also, please e-mail me with your size. They have Small all the way through XXXXXXL. I am not joking.