Well, the sweet taste of victory still lingers after a successful night at the Brass. We're not the worst anymore, but I can also say we're not the best.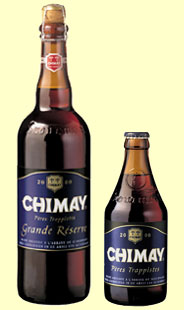 Maybe it was the 23 points we gained, but it was just an exceptional night at the bar last night. Dogfish Head's 60-minute IPA was on tap, which I had never seen before. I believe it tastes better in pints, particularly as it warms up a little. Such a great herbal aroma on that beer. I had four.
The best part of the evening, better than the IPA, better than the darts – Sheepdog guy. More than a year ago, I spent another night at the Brass, probably throwing darts, definitely drinking too much, and I ended up in the Ranger's Corner area sometime late-ish. I began talking with Sheepdog guy, whose name I never got, and he mentioned he was heading to Iraq the next day, just getting a last HB night in before shipping out to drive for Halliburton. Before I knew it, he'd ordered a Chimay Blue and shared it with me. We polished off the bottle and I wished him good luck as I stumbled out to the car where Sarah was waiting.
Fast forward to present-day. Last night, Andrew spotted Sheepdog guy, back safe and sound. I bought him a bottle of Chimay (Red, they were out of blue) and reminded him of that night a year ago. Well, Andrew reminded me, and I reminded him. I think we all remembered. A very beer moment – not something easily done with a bottle of wine or whiskey (and hope to wake up).